Journey Groups at Open Bible Baptist Church
Journey Groups are small groups that meet in-person at various times and places throughout the month. Although we often talk about God at Journey Groups, they are not Bible studies! They are a chance to spend time with people outside of church and build deep and intentional friendships. We have fun, eat food, and simply enjoy life together (the good and the bad). If you feel lonely or disconnected, Join a Journey Group. There is a place for everyone!
Vision:
To provide a place outside of church services where you can develop friendships, support one another, find encouragement, and grow together. We believe meeting in-person often helps us get to know one another on a deeper level. We provide a variety of meeting times and places to accommodate your schedule.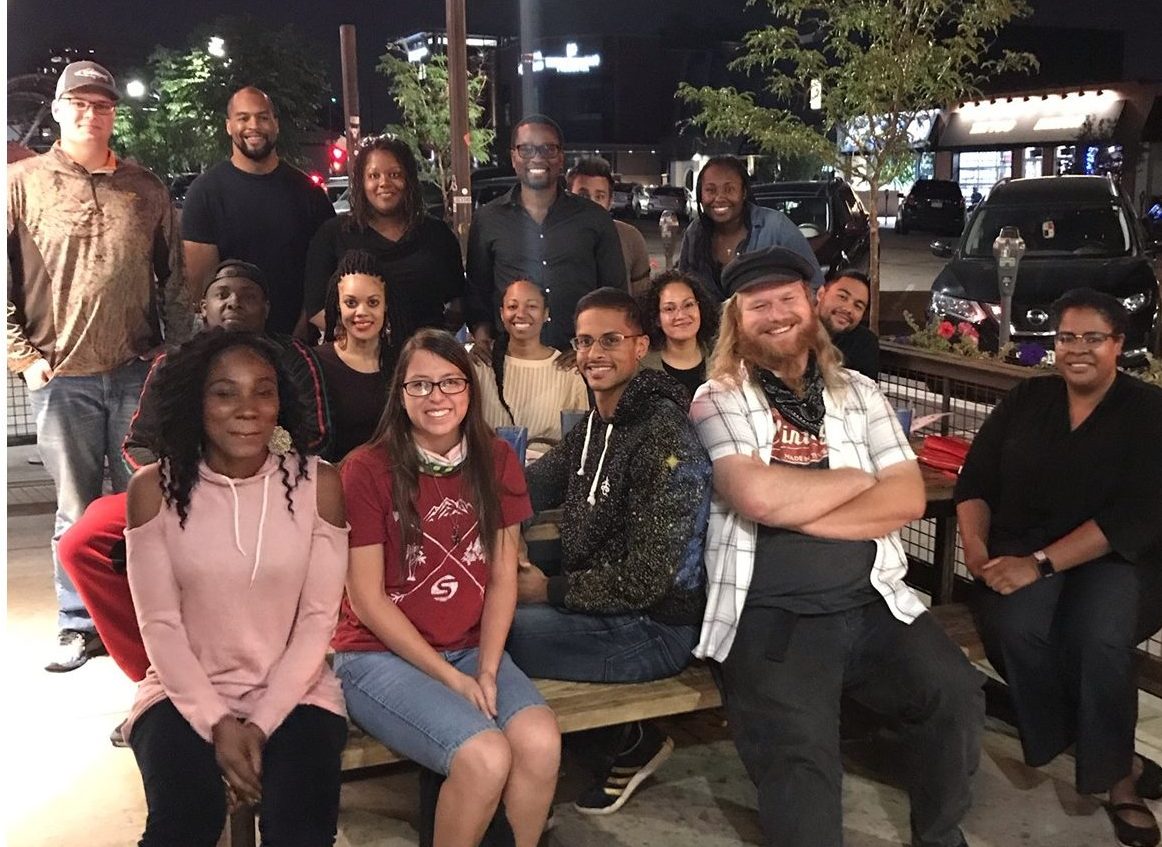 Mission:
Our mission is to create and support intimate and intentional journey groups within OBBC whose purpose is to promote depth of relationships between people who consider OBBC their church family.
Find the Best Journey Group For You
Every other Sunday Afternoon
4:30 pm
Contact: Jeff & Frieda Martin
Email: revmartin@fastmail.fm
(Co-Ed)
2nd and 4th Saturday
10:30 am
Contact: Vivien Lewis
Email: Info@openbiblecares.org
(Women Only)
2nd & 4th Friday Every Month
4:00 pm
Contact: Pam Favors
Email: favorspj@aol.com
(Co-Ed)
2nd & 4th Thursday Every Month
Contact: Leroy Ingram
Email: leroyingram@gmail.com
(Co-Ed, 55+)
THE YOUNG AND THE RESTLESS
1st & 3rd Friday of the month
6:30 pm
Contact: Francis & KT Onukwuli
Email: Info@openbiblecares.org
(Co-Ed, ages 20-40)
Every other Saturday
5:30 – 7:30 pm
Contact: Donovan (Shaun) Rose
Email: Donovan.obbc@gmail.com
(Co-Ed)
We believe that our church will be healthier as we develop relationships that are:
1. Intimate – honest and caring. "It's okay not to be okay."
2. Intentional – purposeful and accountable. "It's not okay to stay that way."
Journey Groups promote these kinds of relationships. Where individuals will be loved and encouraged, enabled to grow and serve, as well as proclaim the gospel in a way that does not happen in a large group setting.