We Are A Multicultural, Multi-Generational, Economically Diverse Church Of Spiritually Mature, Ministry-Focused, Disciple-Making Followers Of Jesus Christ.
Why Do We Translate Our Services Into Spanish?
"There is neither Jew nor Greek, there is neither slave nor free, there is no male and female, for you are all one in Christ Jesus." Galatians 3:28, ESV
"After this I looked, and behold, a great multitude that no one could number, from every nation, from all tribes and peoples and languages, standing before the throne and before the Lamb…" Revelation 7:9a, ESV
We believe that all people are equal in God's sight, regardless of their background, language, ethnicity, or social status. We want our church to reflect the Kingdom of God - full of diversity. In order to serve and build relationships with our Spanish-speaking neighbors, we translate all our services and publications into Spanish. We offer Spanish Bible studies, ESL classes, and even sing worship songs in Spanish. Don't let a language barrier keep you from the wonderful love of God at our church!
God allows us to serve Him by ministering among the Hispanic Community through Evangelism, Discipleship, Bible Studies, Worship, Fellowship and Special Events in different Programs.
Simultaneous Interpretation
Every Sunday Service
Sunday School
Sundays from 9:30-10:30 am.. at OBBC
Wednesday Bible Study
Wednesdays from 6:30-7:30 pm. at OBBC
Love God, Love Others, Make Disciples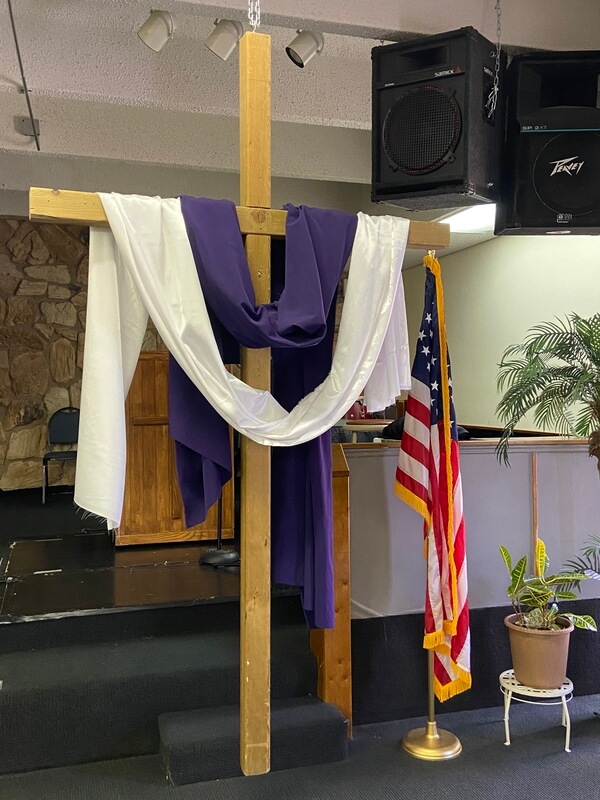 Jesus said, "You shall love the Lord your God with all your heart and with all your soul and with all your mind. This is the greatest and first commandment. And the second is like it: You shall love your neighbor as yourself. On these two commandments depend all the Law and the Prophets."
Matthew 22:36-40 
Jesus also said, "Go therefore and make disciples of all nations, baptizing them in the name of the Father and of the Son and the Holy Spirit, teaching them to observe all I have commanded you." Matthew 28:19-20
At Open Bible Baptist Church or OBBC as we call it, we believe that a great commitment to the Great Commandment (Matt. 22:36-40) and the Great Commission (Matt. 28:19-20) will grow a great church. Simply put, we want to love God with all we are, love our neighbors as ourselves, and tell the whole world about Jesus. 
We strive to be Christ's hands and feet, both in our community and around the world. We are rooted firmly in the Word of God, and encourage all our members to open the Bible for themselves as well. We focus on being multicultural, so you'll see people of many different backgrounds and ethnicities at our church.
Above all, we are a church that loves God and loves you too. If you are looking for a place to connect - come on by! We would love to have you.